LISOD Israeli Cancer Care Hospital
Plyuty, Ukraine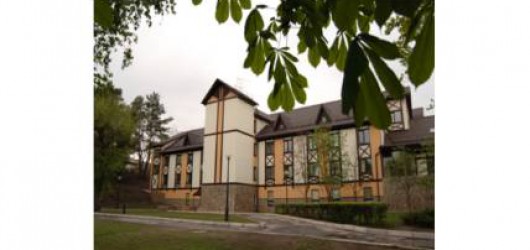 510

New breast cancer cases treated per year

10

Breast multidisciplinarity team members
Radiologists, surgeons, pathologists, medical oncologists, radiotherapists and nurses
Clinical Director: Andrii Zhygulin, MD
The organisation of the first Breast Unit (BU) in Ukraine started in LISOD Hospital of Israeli Oncology in 2008 according to the EUSOMA criteria. LISOD is the first private oncological hospital in Ukraine with complete cycle of all kind of diagnostic and treatment, including surgery, chemotherapy, radiotherapy and rehabilitation, based on the principals of European and world evidence-based medicine and introducing the modern standards of treatment in our country. The Breast Unit opened up in 2010. We work together with Israelian medical oncologists who are the base of our team. We added multidisciplinary approach for the diagnostic and treatment process. We perform most of the oncoplastic breast procedures and reconstructive surgeries. We have modern radiotherapy and chemotherapy departments. We also have a rehabilitation department with medical psychologist, physiotherapist. From 2014 our hospital started the first regular International Ukrainian Breast Conference (2014, 2015, 2016, 2018). Since 2015 our team found the regular two-week educational course dedicated to the oncoplastic and reconstructive breast surgery which we do twice a year.
CERTIFICATION(S) ACCREDITATION(S)
Expiration date:  28 July 2018
PivdenTest
This Centre has notified to be certified and, as such, been requested to upload the certification document for further information. When the certification document/s is/are provided, it is/they are made available hereafter.
Last modified: 03 August 2018