Salvatore Maugeri Foundation
Pavia, Italy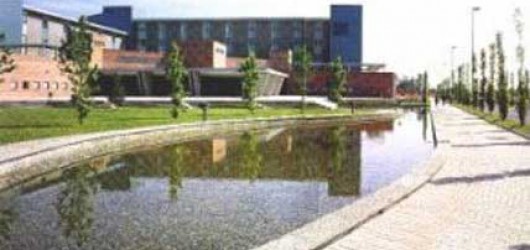 337

New breast cancer cases treated per year

20

Breast multidisciplinarity team members
Radiologists, surgeons, pathologists, medical oncologists, radiotherapists and nurses
Clinical Director: Giovanni Ivaldi, MD
The Breast Unit at Maugeri Foundation, Pavia, was established in March 2000 and offers a multidisciplinary breast services including screening, risk assessment/counselling, clinics for new patients, advanced disease, and benign breast diseases. All modern breast imaging facilities are available. Screening is conducted also at the outpatient clinic in Milan, Via Clefi, 9. All procedures at the breast unit are performed by all members of the multidisciplinary/multi-professional team as a holistic approach.
CERTIFICATION(S) ACCREDITATION(S)
Expiration date: 30 September 2020

This Centre has notified to be certified and, as such, been requested to upload the certification document for further information. When the certification document/s is/are provided, it is/they are made available hereafter.

 
Salvatore Maugeri Foundation
Via Salvatore Maugeri, 10
27100 Pavia, 
Phone: +390382592274
Fax: +390382592077
E-mail: senologia@fsm.it
Web-site: www.fsm.it
Last modified: 15 March 2018