San Donato Hospital - Azienda USL TOSCANA SUDEST Arezzo
Arezzo, Italy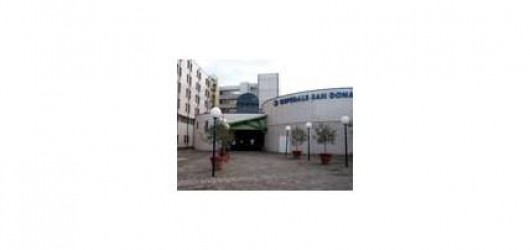 255

New breast cancer cases treated per year

18

Breast multidisciplinarity team members
Radiologists, surgeons, pathologists, medical oncologists, radiotherapists and nurses
Clinical Director: Giovanni Angiolucci
The Unit offers a multidiscilinary approach to breast cancer diagnosis and treatment. The Unit performs about 250 breast cancer surgeries yearly applying mammorep excision for non-palpable tumours, sentinel lymph-node biopsy with isotope, conservative surgery with plastic recustruction and primary or delayed prothesis implantation (cooperating with plastic surgeons).
CERTIFICATION(S) ACCREDITATION(S)
Expiration date:  14 May 2018
Regione Toscana - 51/09 (iso 9001-standard joint commission international of Hospital Accreditation)
This Centre has notified to be certified and, as such, been requested to upload the certification document for further information. When the certification document/s is/are provided, it is/they are made available hereafter.
Last modified: 18 October 2016