Pauls Stradins Clinical University Hospital, Breast Unit
Riga, Latvia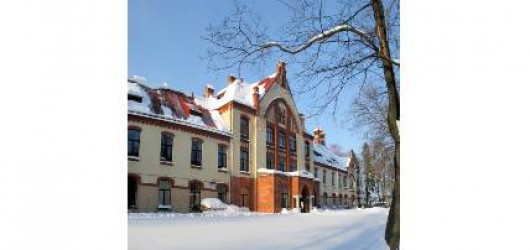 200

New breast cancer cases treated per year

16

Breast multidisciplinarity team members
Radiologists, surgeons, pathologists, medical oncologists, radiotherapists and nurses
Clinical Director: Arvids Irmejs, MD, PhD
Pauls Stradins Clinical University Hospital is one of the largest University Hospitals among the Baltic States with 857 hospital beds and longstanding cancer treatment, research and education traditions.
Along with standard breast cancer diagnostics, treatment and prevention programmes, we offer molecular laboratory largely dedicated to breast cancer diagnosis where research develops rapidly.
The Breast Unit is part of the Surgical Department of the hospital. All Breast Units facilities are located within the compact hospital territory.
Pauls Stradins Clinical University Hospital, Breast Unit
Pilsonu iela 13
1002 Riga, 
Phone: +37167069478
Fax: +37167069973
E-mail: ksc@stradini.lv
Web-site: www.krutsvezis.lv
Last modified: 29 April 2016