LISOD Hospital of Israeli Oncology
Plyuty, Ukraine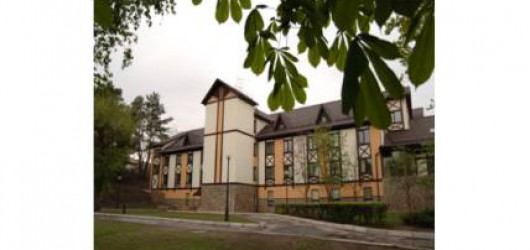 590

New breast cancer cases treated per year

12

Breast multidisciplinarity team members
Radiologists, surgeons, pathologists, medical oncologists, radiotherapists and nurses
Clinical Director: Andrii Zhygulin, MD
Our hospital is the first private oncological facility in Ukraine with a full cycle of diagnostic, treatment, and rehabilitation services offered to patients with solid tumors of any origin. Our hospital was founded in cooperation with Israeli oncologists. We organized a Breast Unit in our hospital in 2010 according to EUSOMA criteria. We were the first in our country who implemented a real multidisciplinary approach, sentinel lymph node biopsy and tumor marking technologies into daily clinical practice, first who started to do all kinds of oncoplastic techniques including regional perforant flaps, ADM reconstruction, and the first, who organized rehabilitation center for the patients with breast cancer. Since 2015 we started the 2 weeks workshops for local doctors with lectures and work in operations dedicated to oncoplastic and reconstructive surgery. Since 2019 (2019, 2020) we started the first international multidisciplinary 5-days workshop for young breast surgeons from Europe in the framework of the Central Eastern European Consortium of Breast Cancer Surgery. In 2021 our Breast Unit became the official member of the BRESO educational program.
CERTIFICATION(S) ACCREDITATION(S)
Expiration date:  28 July 2018
PivdenTest
This Centre has notified to be certified and, as such, been requested to upload the certification document for further information. When the certification document/s is/are provided, it is/they are made available hereafter.
Last modified: 21 March 2022